Credit card frauds are as common as the term credit card. But what if we tell you that you can safeguard your credit card yourself? Don't believe us?
With OneCard credit card, you get the option of taking back control of your credit card in your hands. With a state of the art app, you can control your OneCard according to your security needs.
How Can You Take Control of Your OneCard Credit Card?
Your OneCard app is designed and developed with the intention of giving you maximum control over various aspects of your card.
OneCard Credit Card Status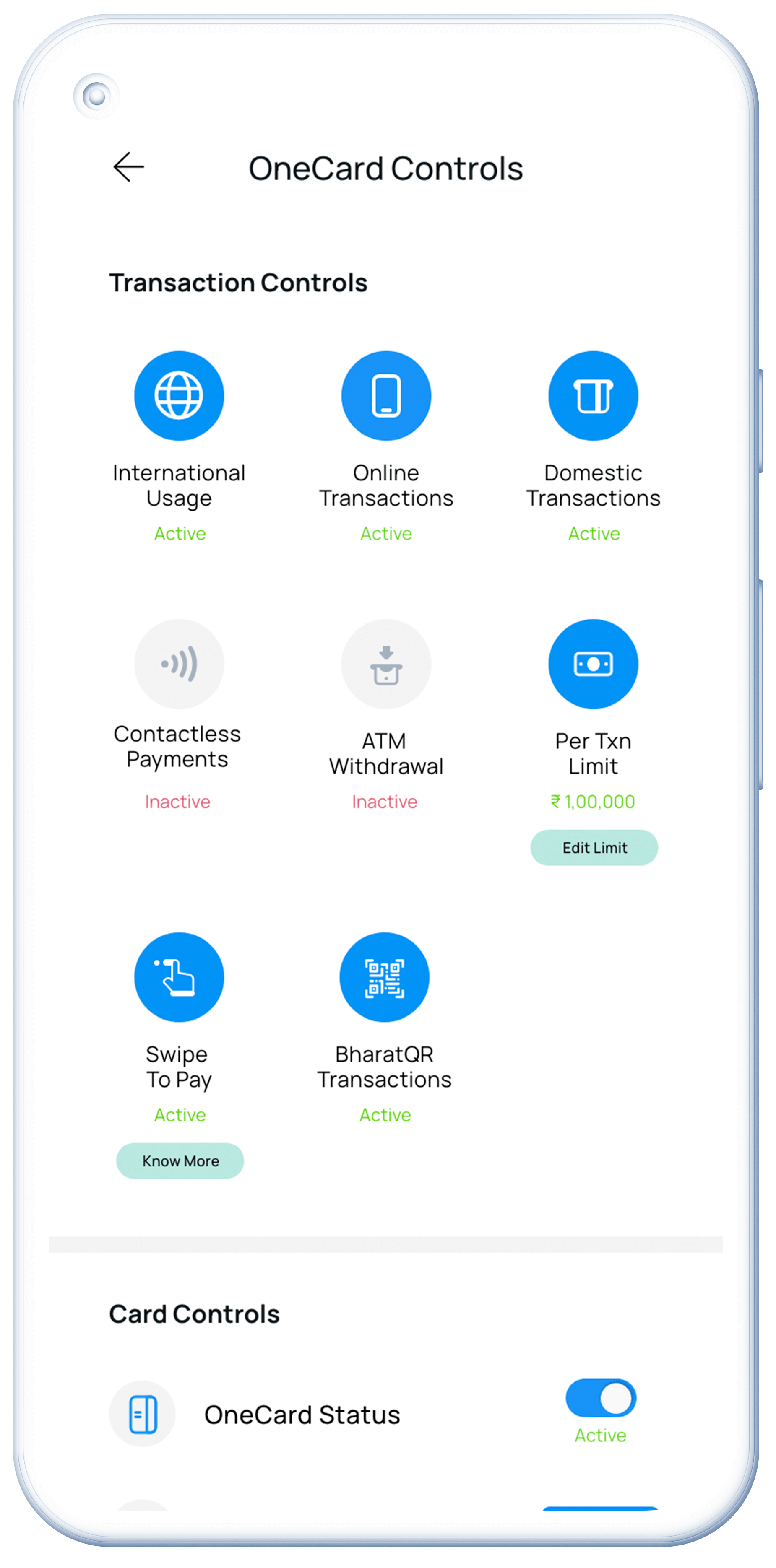 You can control the status of your OneCard with just a tap on the app. So the next time you forget your OneCard after a crazy party or just leave your wallet in the cab, just change the status of your OneCard to inactive with a single tap. Yes, it's that easy!
Additionally, you can control whether you wish to keep your contactless payments, international usage, online transactions, ATM withdrawals, Swipe To Pay, set per transaction limit, and BharatQR Transactions either as active or inactive as per your convenience.
Easy PIN Reset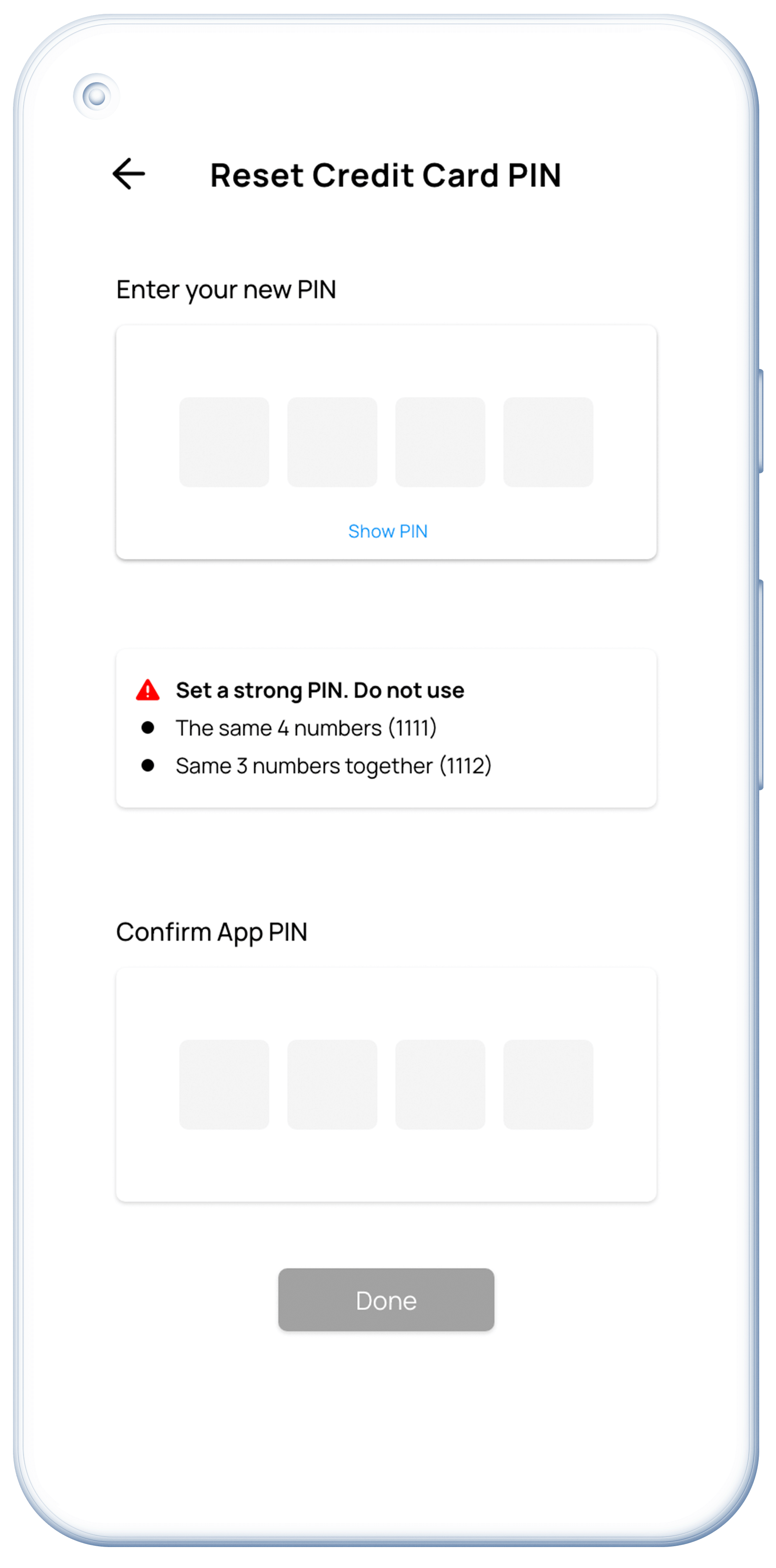 With so many passwords and PINs to remember these days, it's very human to forget your PIN. With OneCard you can easily reset your PIN within the app. All you have to do is click on the reset button, enter your new PIN, confirm your new PIN, and you are all set. No need to call your bank or wait for your call to be answered by customer care, all you need is your OneCard app!
Track Your Every Transactional Move
You can keep track of every transaction for the last six months within your OneCard app. Additionally, you can check your month-on-month transactions by pulling out your monthly statement available on your app. Just go to the billing section of your OneCard app, click on View Previous Statements and pull out the statement of any month you wish to see. So, the next time you are confused about your transactions, just check your OneCard Credit Card statement.
We have added an extra layer of safety with features like Tap-In-App, where you can authenticate if a transaction is made by you. And if you do find something fishy, just reach out to us via chat or report it at reportfraud@getonecard.app.
Also Read:- How Can You Stay Safe From Spear Phishing?
Another thing to remember here is that OneCard will never call you and ask for sensitive details like your CVV number, PIN or ask you to download any app. In case you do get a call from OneCard asking for the same or come across a suspicious transaction, here are a few steps to immediately diffuse the situation:
- Immediately block your card from the MyControls section of your OneCard app
- Contact our Customer Support via chat or write to us at reportfraud@getonecard.app
- Lodge a complaint with the nearest Cyber Crime Police Station / National Cyber Crime Reporting Portal at cybercrime.gov.in or call on helpline number 1930