Yay! It is just over a year since we launched OneCard and closed the first waitlist, and there's no better time than now to introduce an even easier and faster way to apply for your OneCard - directly from the OneCard app and in less than 5 minutes!
Then
Initially we had a waitlist, and once that was closed, if you wanted to apply for a OneCard credit card, you had to first download our OneScore app, which would fetch your credit score and credit report, and then generate your OneCard offer. Once this was done, you had to download the OneCard app to proceed further with onboarding and activation of your OneCard.
Now
While that process still works, you can now directly download the OneCard app from the Play Store or App Store, and begin the application process immediately by inputting your mobile number and email id, followed by basic information, PAN, and residential address (where the metal card will be delivered).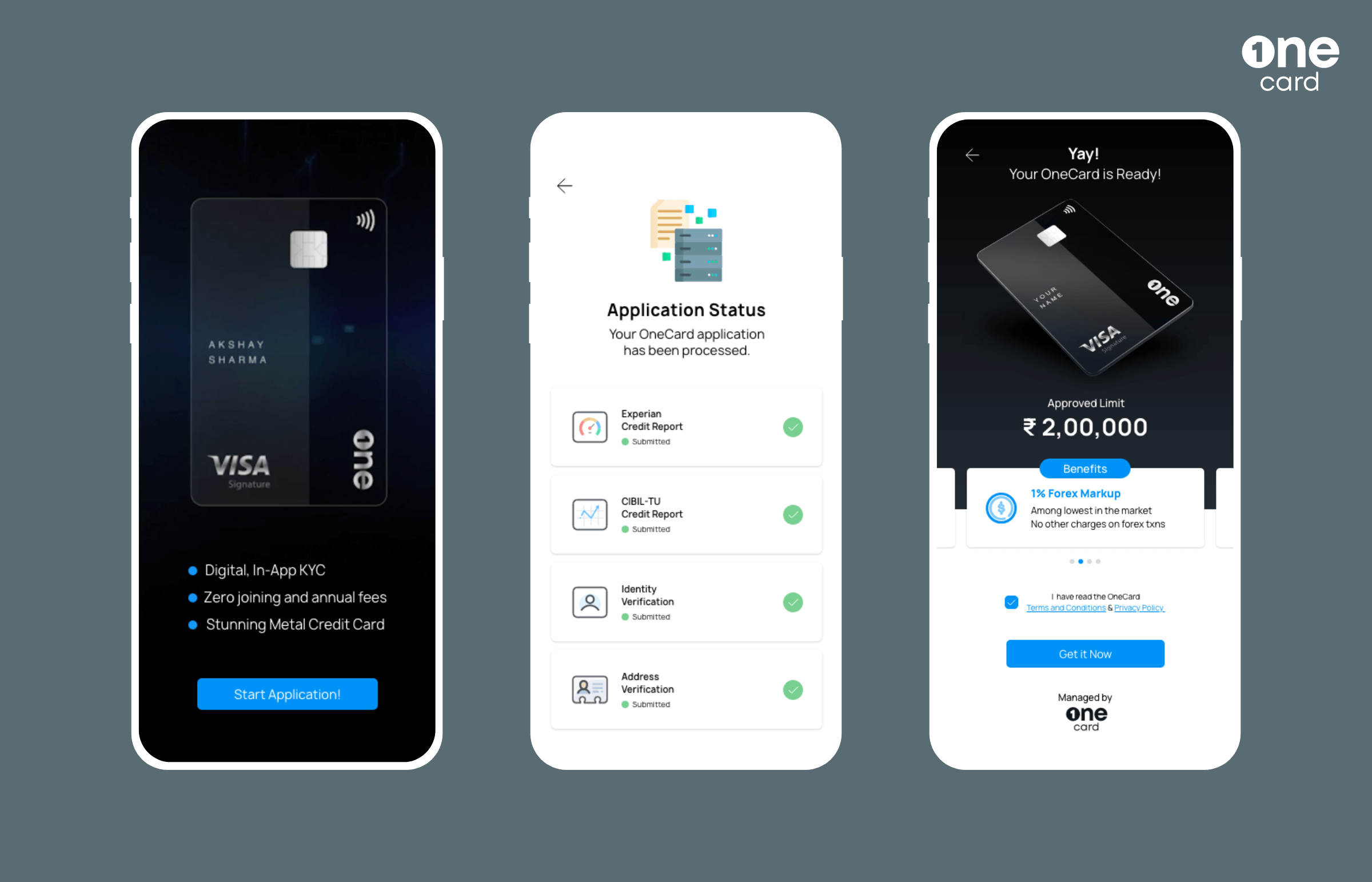 As before, the app will fetch your credit reports from both CIBIL and Experian credit bureaus. Doing so at this stage will not affect your credit score in any way at all. Here's a look at how we evaluate OneCard applications.
💡 Tip: Use the same email id and mobile number available with these credit bureaus to avoid delay in authentication and card approval.
The entire onboarding process is extremely simple and quick, and you can get your OneCard Credit card offer in less than 5 minutes. Once you accept, you can proceed to activate your virtual OneCard and the metal card will be delivered to your residential address a few days later.
Download the OneCard app now and apply for OneCard right away!