As promised, we hope all cardmembers would have got their OneCard Christmas Bonanza reward points credited by now.
It was held from December 25, 2020 to January 05, 2021, and to make it fun, we had introduced a bunch of Christmas stamps of varying point values. Every spend of Rs.100 or more would qualify for a stamp - to be revealed the next day at noon. Each cardmember could win up to 10 stamps in a day.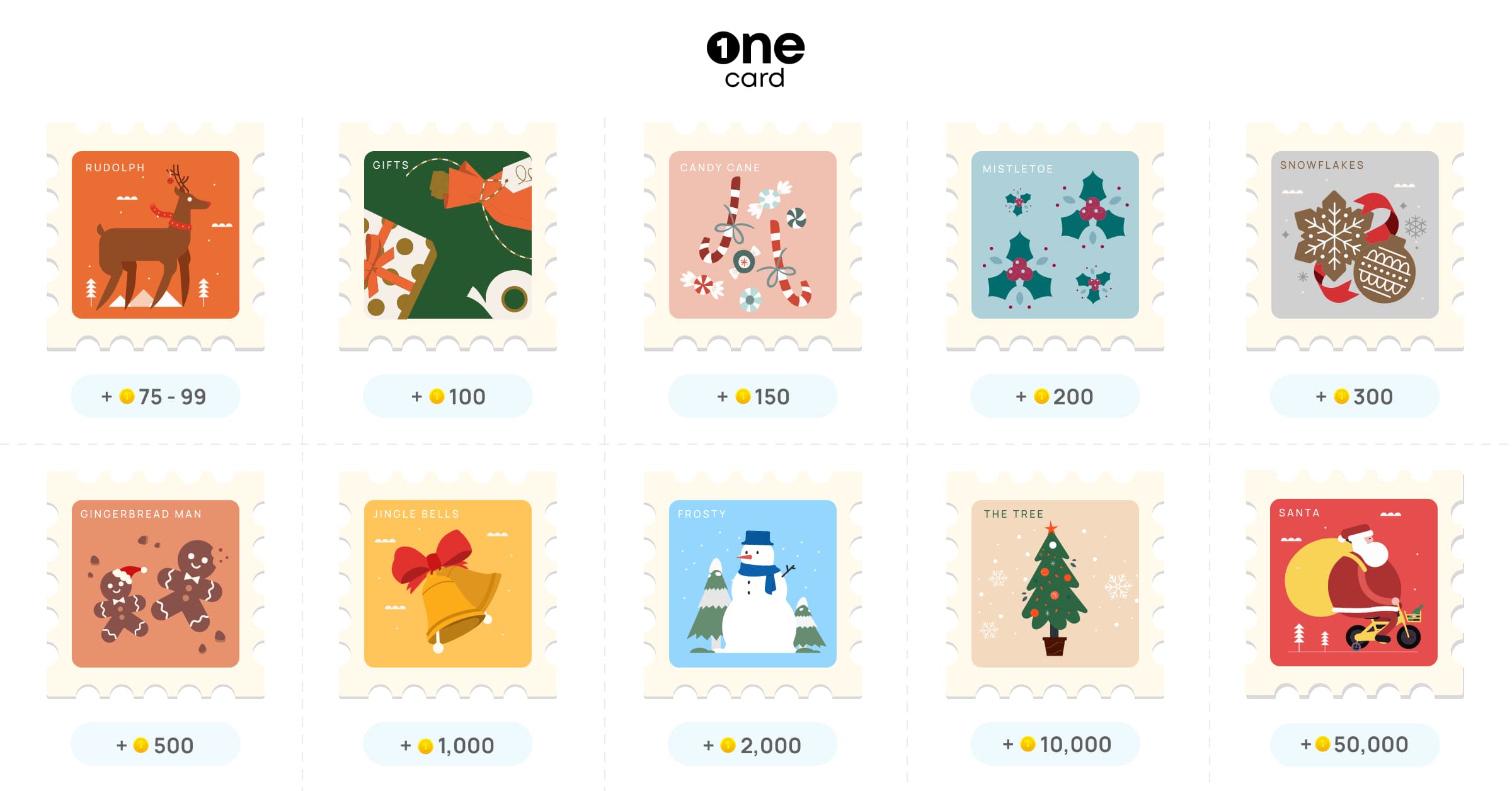 No surprises for guessing that the most given away stamp was "Rudolph". There were also some rare stamps of a higher point value, including a special New Year stamp for transactions done on December 31, 2020 - and many cardmembers were lucky to snag these special and rare stamps.
These 12 days saw over 22,000 cardmembers participating, and close to 19 million points were issued. The highest value of stamps won by a single cardmember during this period was 55,714. 33 cardmembers managed to win over 100 stamps and 11 cardmembers won 10 stamps every day. Phew, that is some dedication! 😃
Here's a look at some of the numbers:

Although 20% of the overall stamps on offer were won by cardmembers from Bangalore, the maximum number of Big Winners every day (50,000 points) were from Hyderabad, and it was also the luckiest city - with two of the lowest spend transactions qualifying for this bumper 50,000 point win.
It was great to see the enthusiastic response from cardmembers during this Christmas Bonanza. Keep looking out for more such special offers throughout 2021! 🎁