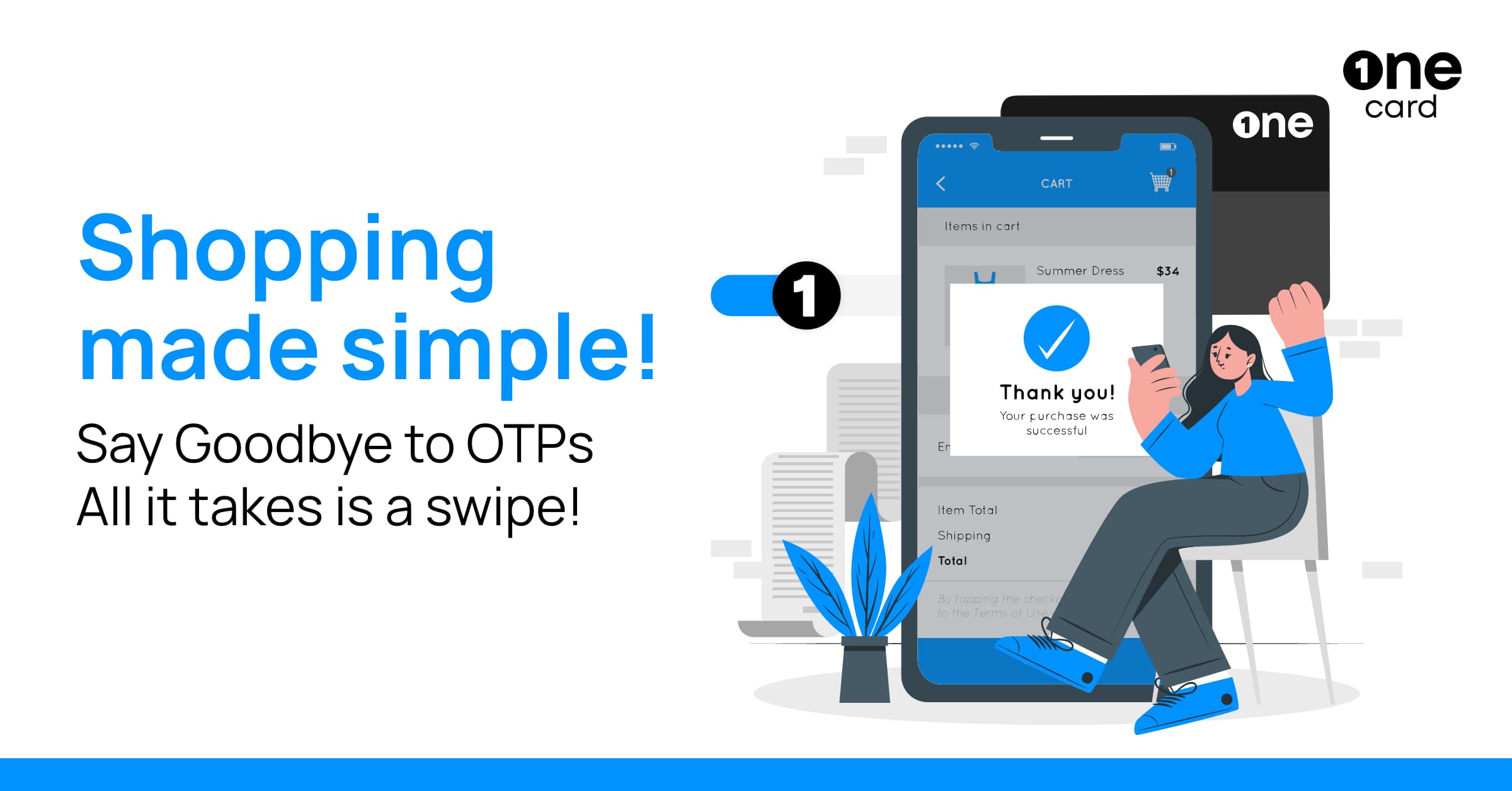 "Every time I have to shop online, I have to keep my fingers crossed, waiting for the OTP. Either there is some issue with the bank, or with the mobile network." 🙄
Is this often your reaction when shopping online? Well, while we can't do much about your bank or mobile network, we've got a delightful new feature for you. No more anxiety, say hello to a simplified way of making payments for all your online purchases.
Introducing Swipe to Pay
From now onwards, every time you shop online, you will get a notification on your phone. The notification will ask you to verify yourself using your App PIN or biometrics. Once done, just swipe to approve and complete your purchase.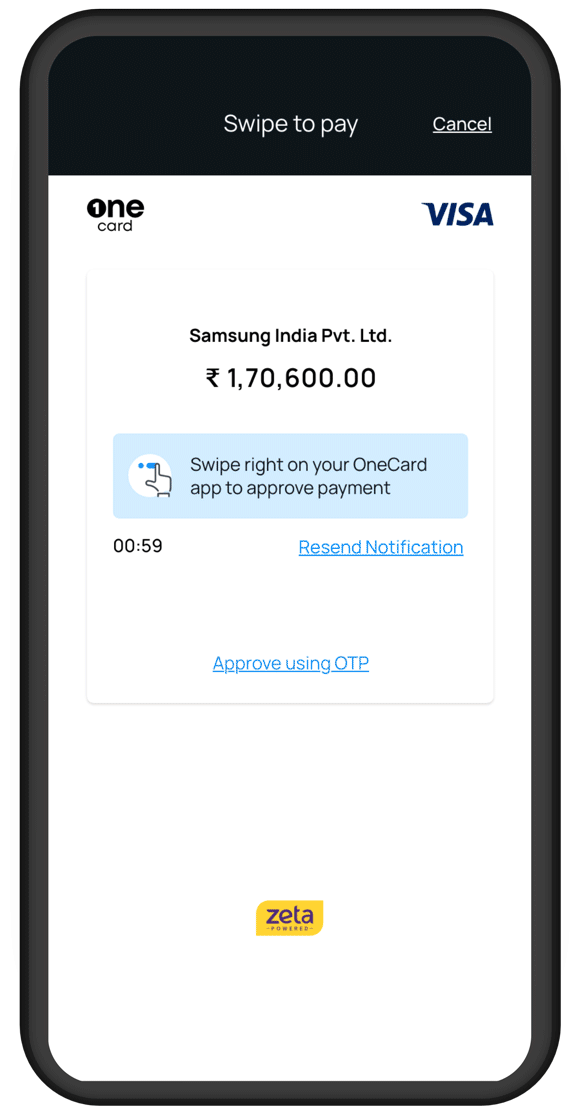 Remember, your card details are always with you in your OneCard App. If you feel like shopping online or just ordering in your favourite pizza or biryani, just log in to OneCard App, tap on your card details and swipe to display the number. Copy the card number and just Swipe to Pay for your purchase.
Why use Swipe to Pay?
Delayed OTPs or not getting OTPs is among the biggest reasons for incomplete transactions. Not only is it frustrating but it also spoils the entire payment experience. With Swipe to Pay, it takes half the time to complete purchases, compared to OTPs. It's also more secure than OTP.
- This works only on your device and with your app password, so nobody else can approve your purchase
- No dynamic passwords are sent to your mobile
So bid farewell to your old friend - "One-Time Password", or OTP, and welcome "Swipe to Pay". 😎
However, if you still prefer to receive OTPs, you can turn off the "Swipe To Pay" feature from the controls section in your app.
Currently, it is available to all OneCard members using the Android app, and we will be launching this on iOS also soon. Do give it a shot and share your experience and feedback on using OneCard Swipe To Pay!
Sharing is caring 😉